Perspective from CREC's new safety coordinator, Pat Schroeder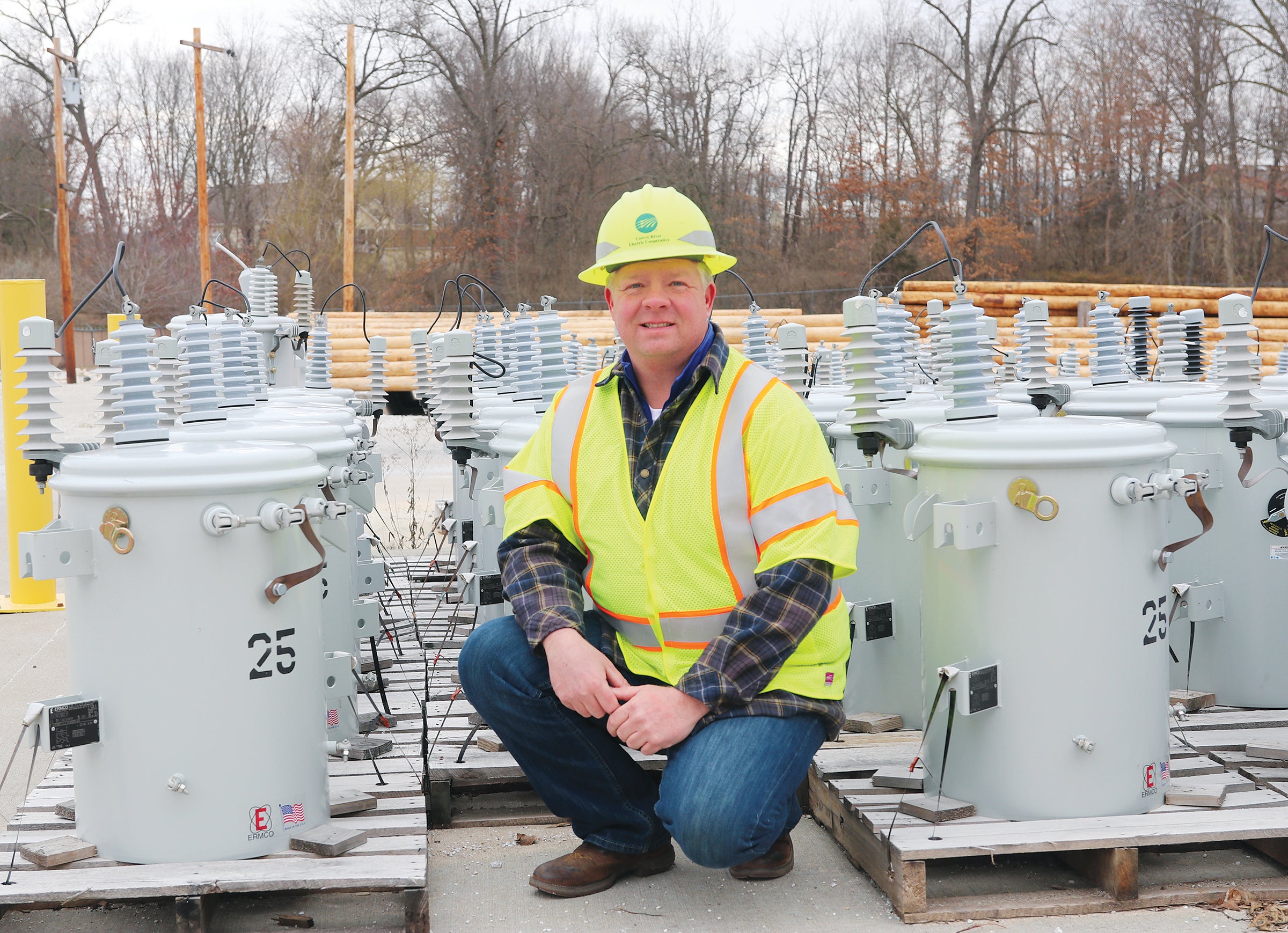 When long-time Safety Coordinator Doug Bagby decided to retire after 38 years with the co-op, CREC moved quickly to fill the position so vital to its operation. Enter Pat Schroeder, another veteran CREC employee whose 21 years of co-op experience is well-suited to the role. Schroeder's career with CREC began as a meter reader, then advanced to other roles including collector, apprentice, and journeyman lineman. Now as safety coordinator, his position offers him a wider perspective on how everything fits together.
 
"I work with so many more people, see much more about how the co-op is run, and understand emphasizing safety as an important part of delivering reliable energy," he said. Because of its responsibility as an electricity provider, CREC recognizes safety as one of its core values. Linemen have a dangerous job, and for them, staying safe is always top of mind. But the commitment to a culture of safety at CREC stretches across the co-op. While many aspects of Schroeder's job are focused on crew safety
in the field, he also manages additional programs, including safety education in the community, training for employees for fire/tornado emergencies and evacuation, and CPR, he said, so that there are several certified employees at each CREC location.
 
The safety of the co-op's equipment is also a part of Schroeder's duties. This includes ensuring the integrity of poles so they can handle the weight of lines, and maintain their clearance above the roads, as well as keeping track of and replacing the transformers situated along the co-op's 5,568 miles of lines when needed. And there is also the disposal of the old transformers, which must be done in a certain way to meet EPA requirements. Schroeder frequently attends classes to stay current with safety standards in the industry, such as for vehicles, among other equipment regularly used in operating an electric cooperative. All of these tasks and activities help to prevent accidents and keep CREC employees and members safe.
"Doug Bagby and our management staff left me in a good place with the safety program and the great changes that have happened just in the last five years," Schroeder said. "I couldn't ask to be in a better spot."
---
This article is from the April edition of Current Times/Rural Missouri. Click here to read the full magazine.