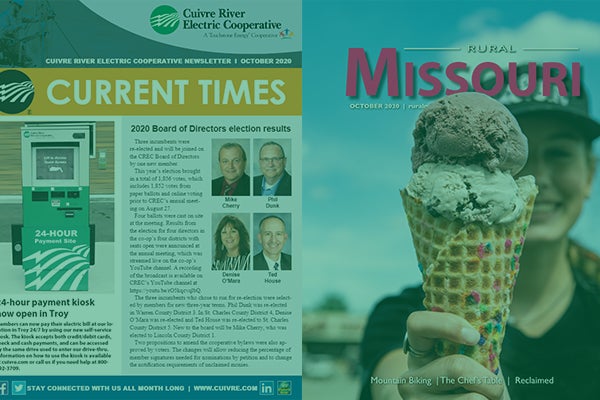 Get monthly CREC member newsletters!
When you become a CREC member, the co-op's newsletter, Current Times, which is a part of our state rural electric cooperative publication, Rural Missouri, is mailed to your home or business each month. The publication is also available digitally. 
View all Current Times/Rural Missouri Issues
CREC Connections is our monthly e-newsletter which is sent to members who have an email address on file with CREC. The e-newsletter includes a link to the digital version of that month's issue of Rural Missouri/Current Times as well as other items about energy efficiency, safety tips, co-op news, and more.