The cooperative principle of Concern for Community is one that CREC employees take very seriously. Officially launched in July 2018, Cuivre Cares (#cuivrecares) offer employees opportunities to unite inside and outside of work and give back to the community. CREC employees are dedicated to making a difference in our communities by raising money and volunteering their time for charitable programs such as: 
Troy Story 2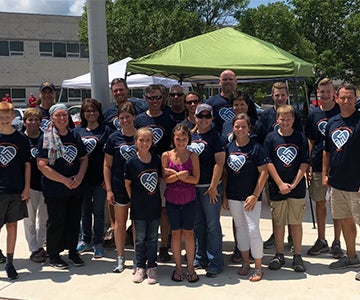 Troy Story 2
Employees provided meals at the kick-off of the event for thousands of volunteers who would work on home improvement projects throughout the Troy area where CREC's headquarters is located. 
Emmaus Home Community Project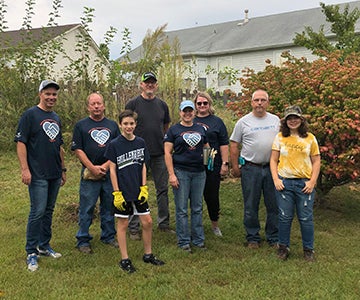 Emmaus Home Community Project
Employees volunteered to help clear yard debris and tidy the landscaping of a client of Emmaus Homes, a non-profit which helps people with intellectual and developmental disabilities. 
Habitat For Humanity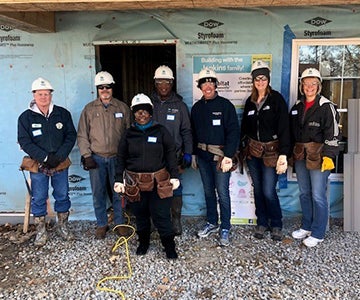 Habitat For Humanity
Employees worked on the build of a house in Wentzville, one of the communities we serve, applying siding and soffit under the direction of Habitat crew chiefs. 
Santa Claus for a Cause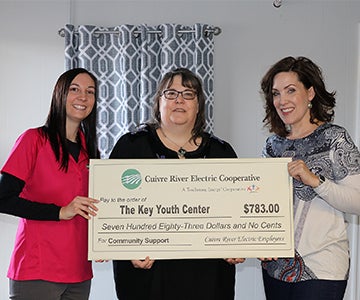 Santa Claus for a Cause
Employee holiday activities included a mini decorated Christmas tree sale, employee holiday basket raffles, and "pay-to-wear jeans" day. Proceeds from all activities were donated to help a local youth center. 
Operation Kindness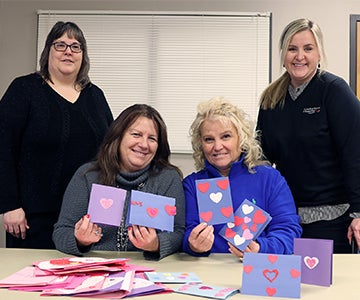 Operation Kindness 
Employees designed and created valentines that were gathered up right before Valentine's Day for local nursing homes to distribute to the residents
Saluting Branches