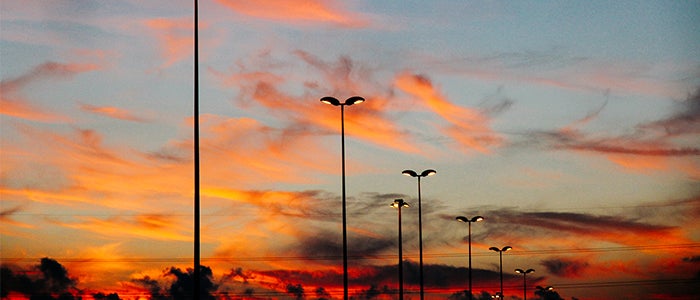 Outdoor lighting in the form of streetlights in your neighborhood is provided by Cuivre River Electric Cooperative (CREC). 
The co-op installs and maintains the streetlights, streetlight poles and dusk to dawn lights. Dusk to dawn lights are available for installation on existing poles. You pay a simple monthly fee. The fee covers electricity costs and maintenance as well as free design consultation. 
CREC owns the lights and poles. You can select the style that best meets your priorities from our fixtures and poles. In special cases, we can provide maintenance for member-owned facilities. We offer a wide range of options, and it's easy to order.
For assistance on any of the following, call our main number, 800-392-3709 and select the applicable extension:
For developer and builder coordination for projects - our engineers will work with you to ensure a plan tailored to your site and street needs: Tim Hooton

(x4732)

or Gayle Stelzer (x4714)
To report a problem or outage with a dusk to dawn light or street light: Patty Williams (x4895)
For additional lighting information: CREC's Member Services Department

(800) 392-3709