Jessica Ponder has been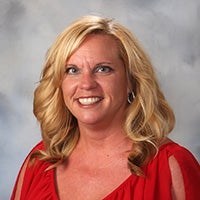 appointed as the Vice President of Accounting and Finance at Cuivre River Electric Cooperative (CREC). Ponder, who has been with CREC since 2006, took over the accounting and finance duties when the department's lead position was vacated in the summer of 2022. She was officially appointed as vice president of the department on April 14.
Prior to this appointment, Ponder served as an accounting supervisor at CREC. Her past positions include serving as the accounting manager/revenue supervisor for Emerson Transportation Division and as the office manager/accounts payable/invoicing/collections for Tapco Incorporated.
Ponder's education includes a B.S. in Business Administration and a B.S. in Accounting from the University of Missouri-St. Louis. She also holds a Master of Accounting from the University of Phoenix. She has been a Missouri Notary for 16 years and served on the Silex School District board for three years.