Missouri Youth Tour celebrating 60 years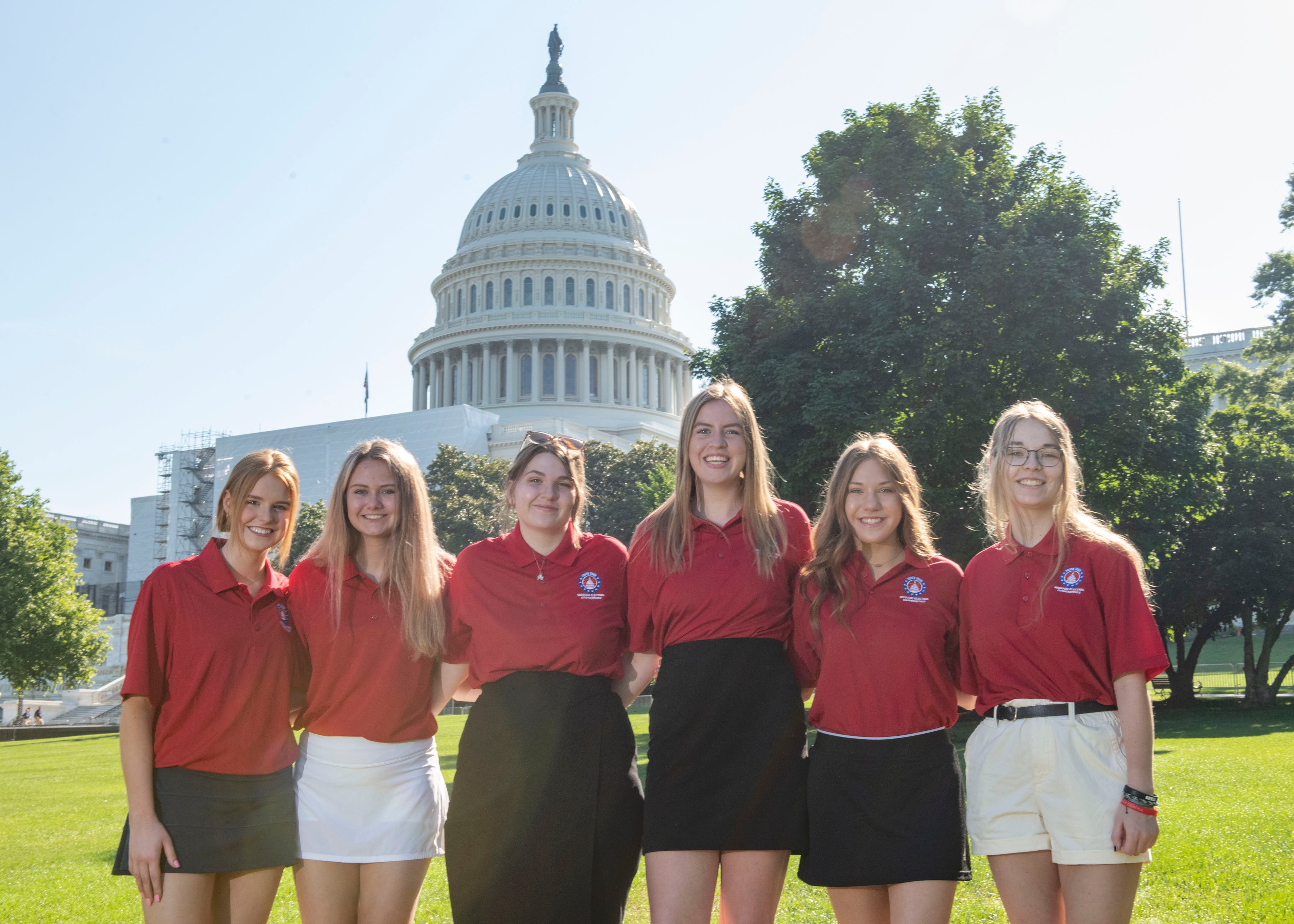 Students from across Missouri, including those from the Cuivre River Electric Cooperative service area, will be transcending on Washington, D.C., once again this summer as part of the Missouri Youth Tour program.
This summer, CREC will sponsor and send six delegates who will be among dozens from Missouri and hundreds from across the nation to spend a week in the nation's capital. The Youth Tour trip is planned for June 12-18.
The local Youth Tour program consists of an essay contest open only to high school juniors who live and attend school in CREC's general service area, or who have CREC service to their homes. The 2023 essay theme is "My Favorite Cooperative Principle." Entry forms are available at local high schools or online at cuivre.com. The deadline to enter is Friday, March 10.
Entries remain anonymous during preliminary judging by CREC staff. The 12 top-scoring essays are selected as finalists and will attend the final competition scheduled for Wednesday, April 5.
The top six finalists will be selected as Youth Tour delegates and earn the trip to D.C. The other six finalists will receive $500 scholarships. CREC fully funds the Youth Tour program. There is no cost to students or families.
Teachers who support the Youth Tour program and submit at least 10 student entries receive a $50 classroom grant from CREC.
For more information on the Youth Tour program, contact Tim Schmidt at 636-695-4837 or tschmidt@cuivre.com.
Youth Tour Principles                           2023 Youth Tour Application
For more information about the Youth Tour program, contact Tim Schmidt at 800-392-3709, ext. 4837 or by email at tschmidt@cuivre.com.
The Youth Tour provides high school juniors with a unique opportunity to learn about democracy and leadership in Washington, D.C. The goal of the Youth Tour is to foster students' appreciation for the democratic form of government; educate students about the role of electric cooperatives in the national economy; expand their understanding of cooperatives as a business model; introduce students to the cooperative principles and understanding the value of rural electrification; expose students to the sights and sounds of our nation's heritage; build students' leadership skills so that they may make a difference in their communities, and reward students for academic achievement and community leadership.
Youth are the future
Impacting the lives of the youth of today is extremely important to the cooperative community. The mission of the Youth Tour sponsored by local electric cooperatives across the United States is built on the belief that textbooks and lectures alone are not enough to help students understand the democratic process and gain the skills necessary to become tomorrow's leaders. Rather, today's teenagers also need an opportunity to experience government first-hand by visiting the nation's capital, meeting their Representatives and Senators and engaging in interactive workshops and discussions.
By educating our high school students and enhancing their self-worth, Cuivre River Electric Cooperative hopes to promote and inspire responsible and informed participation in the democratic process - in essence, ensuring a stronger future for everyone.