Get alerts and reminders through the MyCuivre app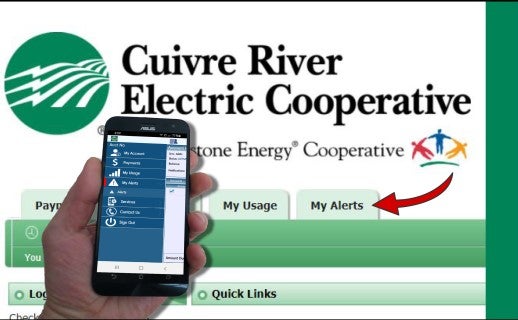 Need an alert to review your bill, get a reminder about a bill due date, or other account milestones? It's easy to do! First, you'll need to create a new user login on the member web portal (also required for MyCuivre app). Once you've done that, you have the option of immediately setting up alerts using the My Alerts tab. If you are more comfortable using phone apps, you can download the MyCuivre app (from Google Play or the Apple App Store) to monitor and make changes to your account.  
You can choose any type of alerts CREC offers (text, email, SMS, voice alerts) and manage them using the MyCuivre app or member web portal. Please note -- push notifications are not available through the member web portal. 
For questions about alerts, using our member web portal, or using the MyCuivre app, please contact us at 800-392-3709.