CREC's annual meeting will be held on August 26, 2021, at the co-op's Troy location. The winners of the 2021 board director election will be announced at the meeting, which will also be streamed live via YouTube. 
Election timeline:
Below are the dates for the 2021 Board of Directors election. PLEASE NOTE: because of possible COVID-19 restrictions in St. Charles County, please visit this page often to check for potential changes related to CREC's 2021 candidate reception and the annual meeting itself.
April 1  Candidate nominations open
May 11  (noon) Candidate nominations close 
May 18  Candidate Reception/Nominating Committee selects a slate of candidates
July 19  Opening day of online voting and the first-day paper ballots can be mailed
August 13  Last day to request mail-in paper ballots
August 23  Online voting closes/Deadline for paper ballots to be received
August 26  Annual meeting at CREC's Troy headquarters -- 1112 E. Cherry Street  (voting open at the meeting)
About the ballot:
The 2021 ballot includes the names of candidates in each of four districts, and a bylaw proposition. You are eligible to choose one candidate for each district, and to vote yes or no on the bylaw proposition. Four directors will be elected, one from each of these districts: St Charles County Districts No. 1 and No. 3; Lincoln County District No. 3 and Warren County District No. 2.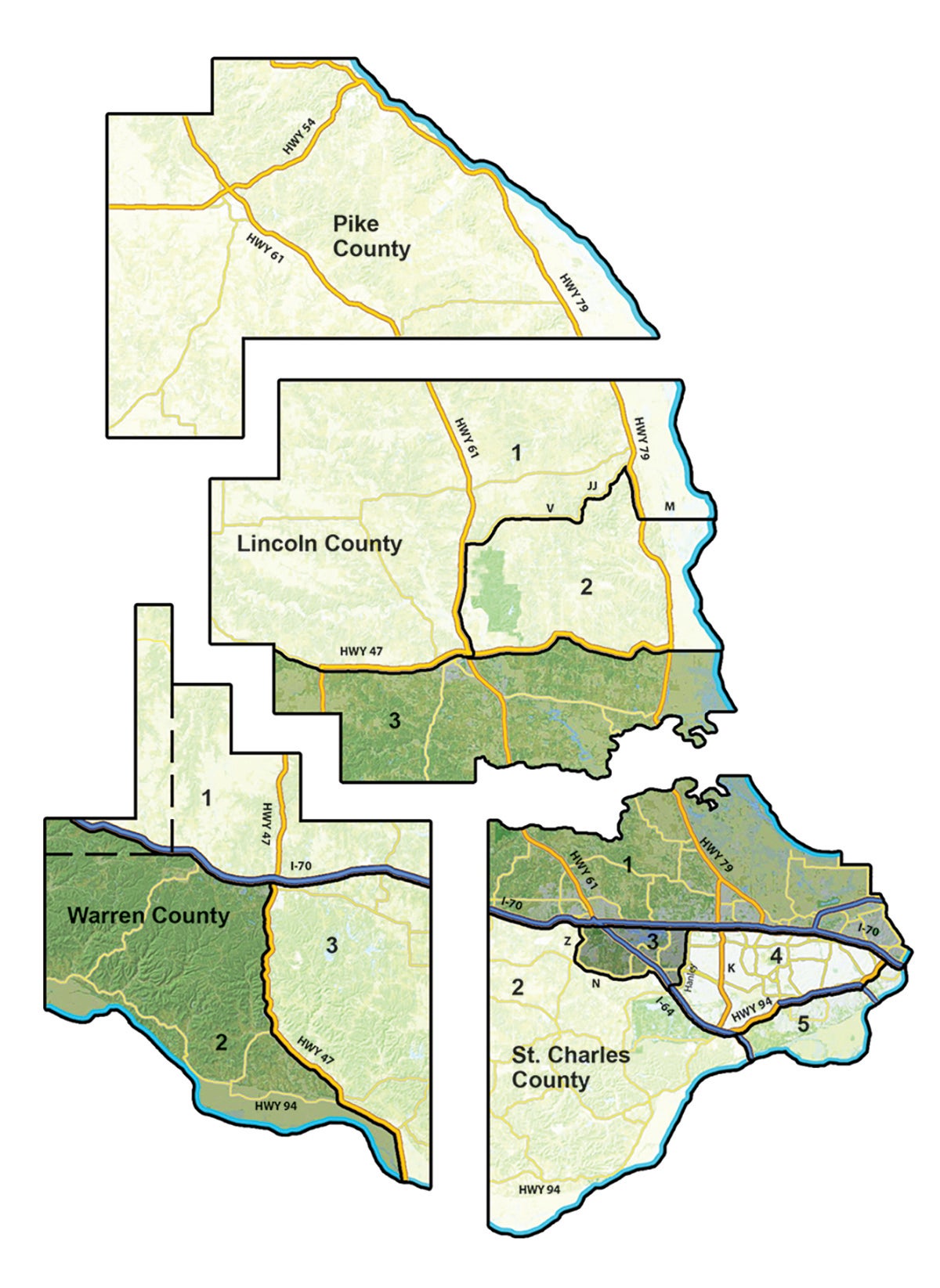 There are several ways to vote in the 2021 election:
Vote online – If you have a valid email address on file with CREC, you may receive an email containing a direct link to your ballot. If you do not have an email address on file with us, or you do not receive the email link or prefer not to use it, you can still access online voting. Type directvote.net/crec/ directly into your web browser (not into a search engine) to access the login page of the 2021 Cuivre River Electric Cooperative Ballot. PLEASE NOTE: This link will not be available until July 19) You will be asked to provide your member number (without the dash or numbers after the dash) and the zip code of your billing address.
Vote by paper ballot – You can request a paper ballot starting July 19 by contacting Survey & Ballot Systems, which facilitates the election for CREC. Call 952-974-2339 between 8 am and 5 pm Monday-Friday or email support@directvote.net. Complete your ballot and return it in the postage-paid return envelope. Do not mail or bring your ballot to Cuivre River Electric or the annual meeting.
Vote at a CREC office – If you do not have a computer at home you can visit a CREC office (Troy or Lake Saint Louis) and vote online at a computer kiosk. 
Vote at the annual meeting on August 26 – A voting station will be open on-site at the annual meeting at our Troy headquarters. You will need to bring your driver's license or ID and a copy of your electric bill if you have it, to register and vote. 
Other annual meeting resources:

Questions? Contact Chris Ryan, manager of member services and IT, at 636-695-4831/email cryan@cuivre.com, or Kevin Hurd, manager of administrative services at 636-695-4871/email khurd@cuivre.com.